Join SGMP as a Supplier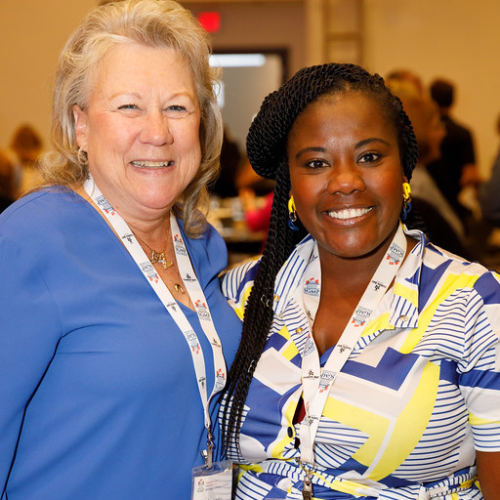 Supplier membership is $400 per year. Supplier members are companies or individuals who provide facilities and services to government or contract planners outside of direct assistance in the planning and implementation of meetings. [Supplier members are paid by agencies/planners. Hotels, speakers, audio/visual companies, decorators, CVBs, etc. are supplier members.]
Multiple Supplier Representatives
After purchasing first membership at full price, a supplier company may purchase a second and/or third membership with the same chapter affiliation at $300 each (a savings of $100 each for the second and third membership). This specific membership discount program is capped at three (3) memberships per participating company.

Supplier representatives participating in this membership program must work at the same physical location. The multiple supplier representative discount does not apply to hotel brands.
Once registered for desired chapters, please contact [email protected] for adjustment on invoices.
Planner-Supplier Match Requirements
Some SGMP chapters currently require a supplier to have a planner match before joining the chapter. The chapters with this requirement are listed below. If you are joining one of the chapters with this requirement, please enter your planner match in the field on the online application or on the paper form provided to you by your chapter.
Not Participating in the Planner-Supplier Match Program

Participating in the Planner-Supplier Match Program

Arizona
National Capital
Greater Oregon
Central Florida
North Carolina
Pacific Northwest
Florida Capital
Northern Lights
Rocky Mountain
Georgia Peach
Oklahoma
 
Golden State
Old Dominion
 
Louisiana
Rocket City Alabama
 
Missouri State Capital
San Antonio Alamo
 
 Michigan
Texas Lone Star Capital
 

If the chapter you are joining is participating in the Planner-Supplier Match program, the supplier membership application MUST include the planner's name in the correct box as part of the online application. If you are joining the chapter without a planner match, please note you will be placed in the At Large chapter of SGMP until a planner has been matched with you. Please contact [email protected] with specific questions regarding your match and application. There is no deadline by which an appropriately-matched supplier application must be received by SGMP headquarters after the planner application. An inappropriately-matched supplier application will always be deemed incomplete. A supplier cannot pay the dues for his or her planner match. Each member must arrange for payment of their own dues.
Supplier applications will be processed after the planner match application (where applicable) is processed per the policies below. If the planner match's application is not received at SGMP headquarters, the supplier application will not be processed and will be returned. In the case where a supplier application is returned, any corresponding planner match application will be processed (so the supplier applicant will have to find another planner match and resubmit that application).

Each of the following requirements must be met by the supplier applicant. Failure to adhere to all of these requirements will result in the immediate return of the membership material(s):



Tips for Finding a Planner Match



We recommend three options for supplier applicants to research to find an eligible planner match.
Solicit government professionals involved in meetings previously who have used the location or services you represent.
Attend a local chapter meeting to network with non-member planner guests.
Contact the membership chair of the chapter you wish to join to see if they have any knowledge of planners interested in or intending to join that chapter.
We recommend attending a meeting along with your prospect to show them the value and benefits the organization has to offer, and for the government professional to have the opportunity to meet their peers.

Other Notes
There is a $40 returned check fee.
Be sure to select the chapter with which you wish to affiliate on your application.
Current or past planner members are not eligible to re-join along with a supplier as their "match" until their membership has lapsed for 12 months.
Federal government employees operate under ethics rules that do not allow them to accept membership as a gift.