Chapters
Affiliation with a primary local chapter is available to every member at no additional charge. All chapter members receive additional member benefits exclusively through that chapter. Each monthly chapter meeting provides member benefits in all three areas — education, resources and networking.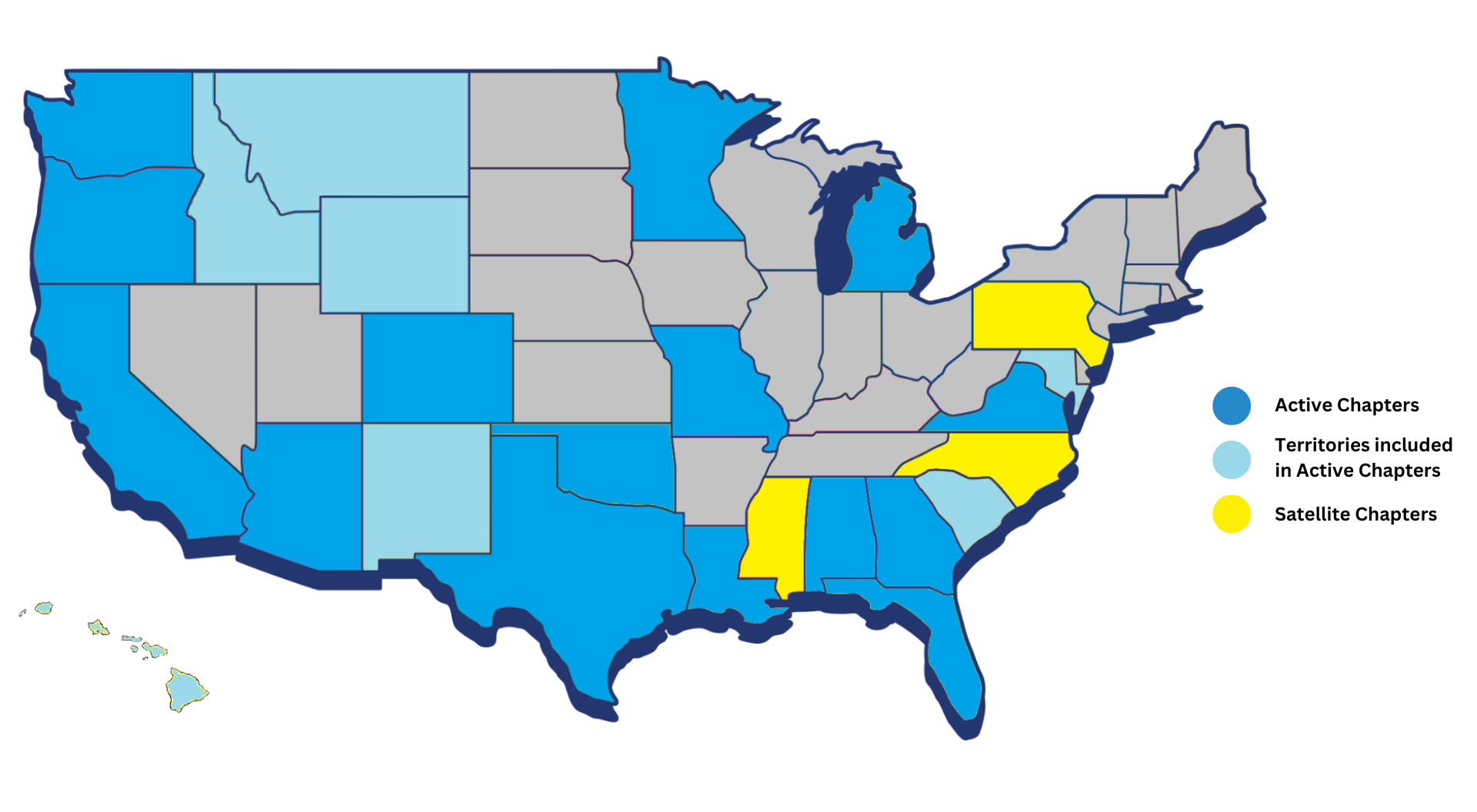 If you are a member of a chapter, you will be able to vote in elections, attend all monthly meetings, participate in chapter events and receive the chapter's newsletter and email communication. If you are not a member of that chapter (as a member of another chapter or as a member at large), you may attend up to two meetings as a guest before being required to join the secondary chapter prior to attending the third meeting.

Members may affiliate with the chapter of their choice, regardless of location. You may choose to join more than one chapter, but chapter memberships beyond the first selection will incur an additional fee as shown on the membership application.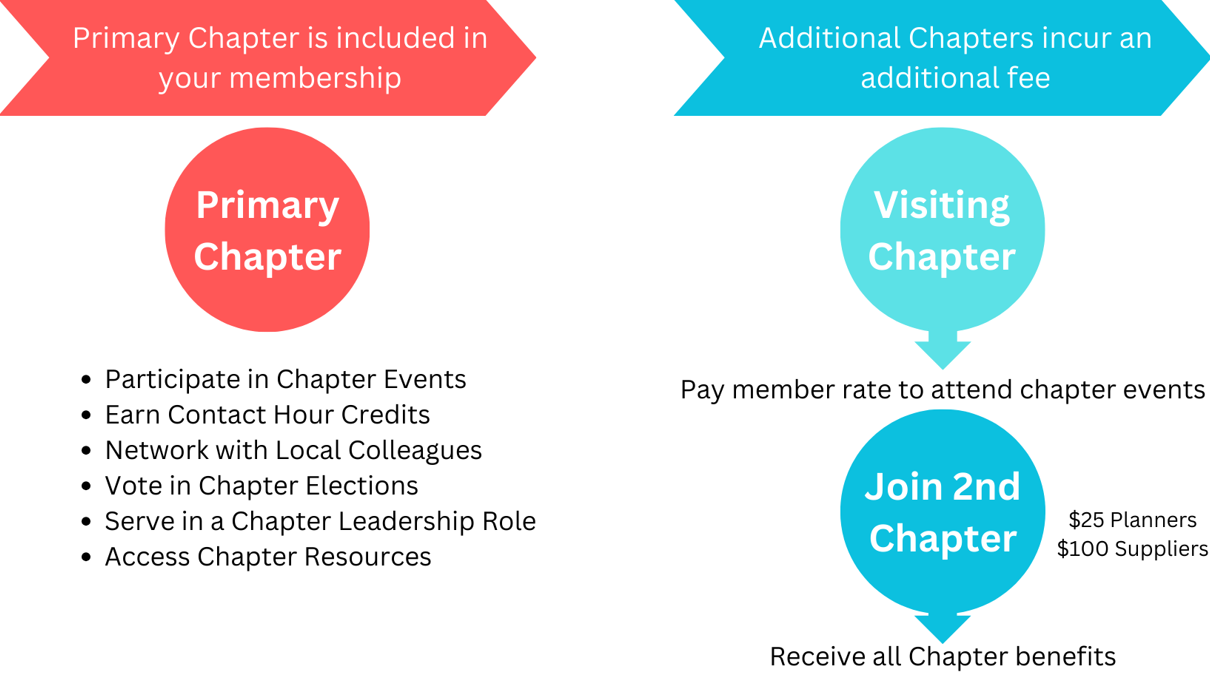 The Chapter Listing details all of our chapters and features a link to each chapter's website where you can view the chapter's event calendar, see their member benefits, or contact chapter leaders. Our chapters are organized into four geographical regions, each represented by a regional liaison on our national board of directors. Click on the Chapters by Region to see how the chapters are organized. 

SGMP has 18 chapters (blue) and 3 satellite chapters (yellow) across the country. If you are in an area of the country that is not currently represented by an SGMP chapter, please visit the How to Form a Chapter section for guidelines and details on that process.

Our chapters play a significant part of the SGMP experience as the face of our Society. Questions? Just ask us at [email protected]!